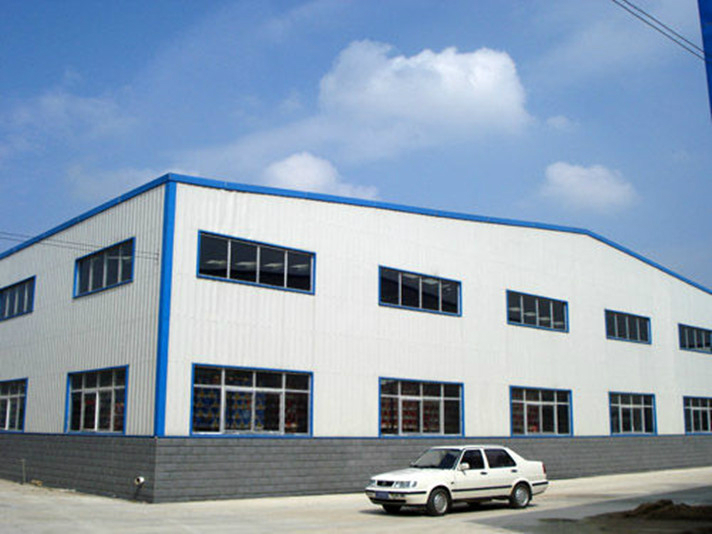 河北方正房屋是一个集设计、生产、安装轻质建筑材料为一体的专业厂家,主要生产轻钢结构新型建材产品。
  本公司拥有国内最先进的生产设备。产品广泛适用于建筑业的各个角落,如:机场、大型仓库、工业厂房、体育馆、大型批发商城、粮食罩棚、冷库、旅游风景区、楼宅、别墅、度假村、展览馆、宾馆、高新技术开发区、超市
等。年生产能力突破一百万米以上。
  其产品在生产技术、质量及使用效果上都达到国内领先水平,在客户中享有很高的声誉。同时我们还坚持"用户至上、诚信为本"的宗旨,努力把企业建成"管理一流、效益一流、服务一流"的现代化企业。
  展望明天,我们将不断超越自我,创造优势,愿以执着的追求和不懈的努力与您共创美好未来。
Hebei FangZheng Steel Structure Manufacture Co.,Ltd. It is a set design, production,installation of lightweight construction materials of professional manufacturers,the mainproduction of light steel structure new building materials products.
Our company owns the most advanced production equipment. Products are widely applied in every corner of the construction industry, F.g: airport、bulk storage、industrial premises、gymnasium、 large wholesale market、food shedcover、refrigeratory、tourism scenic area、floor、cottage、vacational village、exhibition building、hotel、high and new technologyindustrial development zone、supermarket, etc. Annual production capacity of one millionsquare meters.
Its products in the technology, quality and effect on the domestic leading level, in thecustomer enjoys a high reputation. At the same time we also adhere to the "customer first,integrity-based" principle, Determined to make the enterprise of "the first-class management,first-class benefits, first-class service" of the modern enterprise.
Looking forward to tomorrow, we will continue to go beyond the self, to create advantages,willing to persistent pursuit and unremitting efforts to create a better future with you!